The GHS Board meets at least once a month. If you have questions or comments for the Board please email our president at info@gabriolahousing.ca.
The Society's Annual General Meetings and Special General Meetings are announced by the Board to all members by personal email, advertised in the newspaper, posted on our Facebook page, and also posted on this website's Home Page.
President: Nancy Hetherington Peirce
Education, housing, finance and board experience
• Worked as an adult educator, including teaching group facilitation skills
• Involved in affordable housing issues on Gabriola for ten years
• Understands the general structures and procedures of the Islands Trust
• Understands general financial management of non-profit organizations
• 25 years of experience serving on boards of registered charities, including serving as Secretary, Treasurer, President.
Treasurer: Barry Loescher
Environmental standards and regulations, government liaison, business finance, and board experience
• Senior technical resource person for Canada's largest environmental testing company
• 20 years of experience on not for profit Boards, including GIRO
• Liaises regularly with provincial and federal governments on environmental matters
• Previously president of $10 million company
• Many years of experience with business finance.
• Previously Treasurer of GIRO
Barry joined the board in September 2019
Secretary/Communications Director: Jenni Gehlbach
Communications, business, affordable housing and board experience; long-time Gabriola resident
• Owned and managed a retail business in BC for 13 years; operated a freelance technical editing business for 8 years
• Has been both a landlord and a tenant and has lived in subsidized housing elsewhere.
• Served on Gabriola's Housing Task Force (2011/3)
• Communications director for Gabriola Land and Trails Trust (GaLTT)
• Wrote and edited curriculum materials, academic theses, books, websites, research interviews, surveys, and reports in Canada, USA, Jamaica, and UAE
• Served on the Boards of several non-profits and charities
Board member: Carol Hemrich
Housing, Education, advocacy, landlord experience, and Board experience
Served on the Board of People for a Healthy Community, Gabriola
Worked in education at public and university levels (30+ years)
Involved in affordable housing issues on Gabriola for 5+ years
Advocacy on senior's issues, housing and health care
Serving as GHS rep on the GILSS Board
Landlord experience for 35 years, including currently
Board member: Jennefer Laidley
Communications, government liaison and advocacy, community outreach, board experience
• 20+ years experience working in non-profit policy, advocacy and communications roles
• Served as lead on numerous complex communications initiatives, research projects, advocacy activities, and community-based campaigns
• Extensive experience with poverty-related issues including affordable housing policy advocacy
• 20+ years of experience on non-profit boards
• Currently serves on the Gabriola Island Advisory Planning Commission and volunteers at People for a Healthy Community
• Lead researcher and writer of the 2020 Gabriola Health Report
Board member: Leslie Sanderson
Counselling, group facilitation, environmental science
Counsellor working from a trauma-informed perspective
Experience working cross-culturally and internationally
Experience supporting vulnerable and marginalized people including women who have experienced gender-based violence, suicide intervention, mental-health crises, and supporting emotional well-being
Knowledge of systemic and sociocultural barriers impacting mental health and well-being
10-year career in remote sensing technology and surveying with a background in environmental science
Has been both a renter and a landlord
Board member: Kristina Wray
Project management, group facilitation, and policy development experience
Has been both a landlord and a renter
Experience working with marginalized people including BC First Nations, persons with disabilities, people living in poverty and women survivors of domestic violence
Experience in group facilitation, negotiation and mediation, and conflict resolution
Experience in policy development and drafting legal agreements
Conference, special project and festival planning and management experience
Has served on the board of non-profit organizations and advisory committees; currently with the Board of the Gabriola Island Memorial Society working to establish a site for green burial on Gabriola
One of the best ways you can help is to make a tax-deductible donation. GHS is a registered charity. Use our Canada Helps website form button to make your donation—they will issue your tax receipt. Or you can send an e-transfer to gabriolahousingsociety@gmail.com or cheque directly to GHS.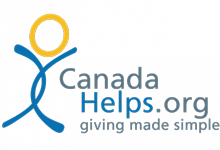 Gabriola Housing Society
PO Box 76
Gabriola, BC, V0R 1X0