The GHS Board meets at least once a month. If you have questions or comments for the Board please email our president at info@gabriolahousing.ca.
The Society's Annual General Meetings and Special General Meetings are announced by the Board to all members by personal email, advertised in the newspaper, posted on our Facebook page, and also posted on this website's Home Page.
President: Nancy Hetherington Peirce
Education, housing, finance and board experience
• Worked as an adult educator, including teaching group facilitation skills
• Involved in affordable housing issues on Gabriola for ten years
• Understands the general structures and procedures of the Islands Trust
• Understands general financial management of non-profit organizations
• 25 years of experience serving on boards of registered charities, including serving as Secretary, Treasurer, President.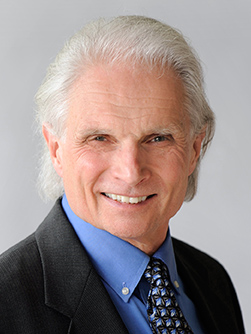 Treasurer: Barry Loescher
Environmental standards and regulations, government liaison, business finance, and board experience
• Senior technical resource person for Canada's largest environmental testing company
• 20 years of experience on not for profit Boards, including GIRO
• Liaises regularly with provincial and federal governments on environmental matters
• Previously president of $10 million company
• Many years of experience with business finance.
• Previously Treasurer of GIRO
Barry joined the board in September 2019
Secretary/Communications Director: Jenni Gehlbach
Communications, business, affordable housing and board experience; long-time Gabriola resident
• Owned and managed a retail business in BC for 13 years; operated a freelance technical editing business for 8 years
• Has been both a landlord and a tenant and has lived in subsidized housing elsewhere.
• Served on Gabriola's Housing Task Force (2011/3)
• Communications director for Gabriola Land and Trails Trust (GaLTT)
• Wrote and edited curriculum materials, academic theses, books, websites, research interviews, surveys, and reports in Canada, USA, Jamaica, and UAE
• Served on the Boards of several non-profits and charities
Board member:
Margy Gilmour
Education, communications, board experience
• Teacher, curriculum writer, career counsellor in cross-cultural settings
• Self-employed researcher/producer in factual television for 20+ years
• Served on Gabriola Arts Council Board for 8 years as Board Secretary, Lead Director for Studio Tour, organizer of programs and fundraising initiatives
• Experience as both a landlord and a tenant on Gabriola Island
Margy joined the board in November 2019
Environmental sustainability, land use, management, and lobbying experience
• Operates a solar energy business; familiar with green energy and its application in residential and commercial installations
• Chairperson of several land-use planning initiatives; organized community groups regarding forestry issues
• Represented environmental interests on the board of Forest Renewal BC.
• Managed a community forest for First Nations interests in BC's central interior
• Extensive experience lobbying regional and provincial politicians for environmental interests
Administration, marketing, housing, and Board experience; long-time Gabriola resident
• Extensive administrative and marketing experience with a major airline
• Property management for self-managed condominiums
• Founding Board member of the Gabriola Community Bus Foundation that developed Gabriola's community bus service
• Founder and operator of the New Year's Eve First Night Celebrations on Gabriola for over 10 years
• Member of the Gabriola Village Vision leadership team (2012-18) that facilitated a community-led planning process for the future of Gabriola's village core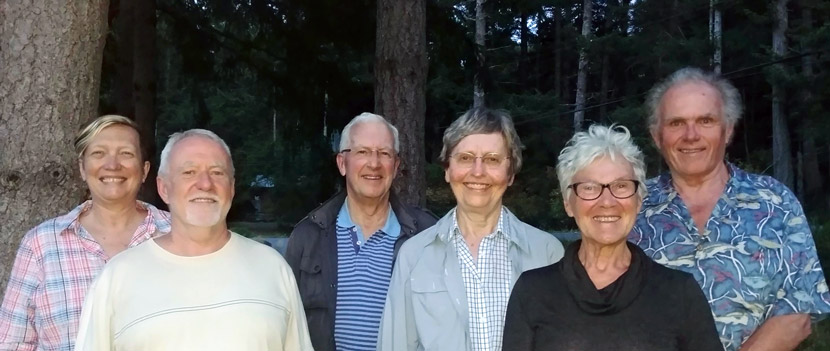 GHS Board, August 2019, following our Paisley Place land acquisition (L to R): Sibyl Frei, Martin Humphries, Jim Ramsay, Nancy Hetherington Peirce, Jenni Gehlbach, and Dave Neads.

Gabriola Housing Society
PO Box 76
Gabriola, BC, V0R 1X0