Working for affordable housing on Gabriola
Gabriola Housing Society is a non-profit, registered charity. Our vision is:
Affordable, comfortable, secure rental housing for Gabriolans of all ages who have low to moderate incomes
.
Read about our proposed building site at Paisley Place. Find answers to the most frequently asked questions on our FAQ page. If you have questions or concerns please use our contact information at the bottom of this page. All technical documents relating to our proposal may be found on the Islands Trust Gabriola Applications webpage under Gabriola > Current Applications.
News Update—November 2021
While waiting for the complex political rezoning and funding processes to unfold, the GHS board is continuing with our project planning. We have met with our professional architectural team, to decide as much as possible of the technical detail, refining our site layout, building orientations and appearance, and dwelling floorpans.
To support our work we have continued to receive generous donations from this community:
 We are very grateful to the Gabriola Lions Club who have donated $5000.
We also thank an anonymous community member who has donated to GHS through Canada Helps securities worth $50,000. By the time the securities were disposed of and the money transferred to GHS, it amounted to a donation over $56,000. 
These generous gifts are allowing us to forge ahead with our affordable housing project planning while continuing our Housing Agreement bylaw discussions and preparing for an expected next round of funding from BC Housing in 2022.
For more information about BC Housing's Community Housing Fund:
https://www.bchousing.org/projects-partners/Building-BC/CHF
One of the best ways you can help is to make a tax-deductible donation. GHS is a registered charity. Use our Canada Helps website form button to make your donation—they will issue your tax receipt. Or you can send an e-transfer to gabriolahousingsociety@gmail.com or cheque directly to GHS.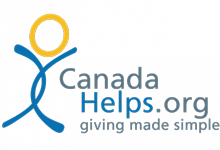 Did you know you can receive Gabriola Housing Society (GHS) membership for only $5?
Your membership entitles you to vote at Annual and Special General Meetings, and you will receive GHS news directly by email. You will also know that you are helping to build more affordable and secure housing on Gabriola.

Gabriola Housing Society
PO Box 76
Gabriola, BC, V0R 1X0