Working for affordable housing on Gabriola
Gabriola Housing Society respectfully acknowledges that we live and work on lands that are part of Snuneymuxw First Nation territory. We are grateful to the Nation for their traditional stewardship of these lands.
Gabriola Housing Society is a non-profit, registered charity. Our vision is:
Affordable, comfortable, secure rental housing for Gabriolans of all ages who have low to moderate incomes.
Read about our proposed building site at Paisley Place. Find answers to the most frequently asked questions on our FAQ page. If you have questions or concerns please use our contact information at the bottom of this page.
Islands Trust work completed
Having completed our Islands Trust rezoning process for Paisley Place Lots 1 and 2 in the summer of 2022, GHS registered the housing agreement bylaw between GHS and the Gabriola Trustees on the property titles. This will ensure that issues that are important to the community, such as eligibility criteria for tenancy, will remain as described in the bylaw.
We completed the project's development permitting work with Islands Trust in October 2022, when the LTC approved GHS's application for a Development Permit (OCP Development Permit Area #11: Environmental Protection) and a Development Variance Permit for Paisley Place Lots 1 and 2.
Public walking trails near Paisley Place
GHS recently signed a trail licence with Gabriola Land and Trails Trust (GaLTT) to allow continued public walking access through Lot 1 of our Paisley Place property, connecting to the RDN Parks trail from the end of Lochinvar Lane to the clinic. Signage is being developed and installed by GaLTT in cooperation with the RDN Parks Department.
Discussions with RDN Parks Department, supported by GaLTT, are also underway to improve and clarify public trail connections through neighbouring Paisley Park and its north-south panhandle connecting to the school grounds and to the new Cox Community Park extension.
Relations with Snuneymuxw First Nation
Cordial discussions continue with SFN representatives about the Paisley Place project on their traditional territories.
Ongoing work
Meanwhile, generous donations received from this community are allowing our engineering and architectural design work to continue to the "shovel ready" stage. BC Housing has said that invitations to apply for the next round of Community Housing Funding will occur sometime this year. When we apply, our success is much more likely if we have our IT rezoning and all our site planning completed. In the meantime, we count on YOUR continued financial and community support. Thank you!
One of the best ways you can help is to make a tax-deductible donation. GHS is a registered charity. Use our Canada Helps website form button to make your donation—they will issue your tax receipt. Or you can send an e-transfer to gabriolahousingsociety@gmail.com or cheque directly to GHS.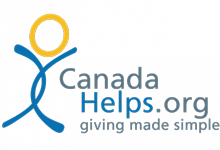 Did you know you can receive Gabriola Housing Society (GHS) membership for only $5?
Your membership entitles you to vote at Annual and Special General Meetings, and you will receive GHS news directly by email. You will also know that you are helping to build more affordable and secure housing on Gabriola.

Gabriola Housing Society
PO Box 76
Gabriola, BC, V0R 1X0