Working for affordable housing on Gabriola
Gabriola Housing Society is a non-profit, registered charity. Our vision is:
Affordable, comfortable, secure rental housing for Gabriolans of all ages who have low to moderate incomes
.
Read about our proposed building site at Paisley Place. Find answers to the most frequently asked questions on our FAQ page. If you have questions or concerns please use our contact information at the bottom of this page. All technical documents relating to our proposal may be found on the Islands Trust Gabriola Applications webpage under Gabriola > Current Applications.
News Update—September 2021
Following our disappointment on hearing In June that our application had not been selected for this round of funding by BC Housing, GHS Board is using available funds to achieve as much progress as possible on the housing design and site planning for a stronger re-application for the next round of funding. To help with this and site preparation, we are inviting donations and applying for other grants and loans.
To complete our rezoning process with the Islands Trust we continue working on Housing Agreement Bylaw #308, which will define who is eligible for tenancy in harmony with requirements of project funders. Our aim is to reapply for the next round of BCH funding which is expected sometime in 2022 in hopes of receiving a construction grant of approximately $100,000 per home, as well as a 35-year operating subsidy.
For more information about BC Housing's Community Housing Fund:
https://www.bchousing.org/projects-partners/Building-BC/CHF
One of the best ways you can help is to make a tax-deductible donation. GHS is a registered charity. Use our Canada Helps website form button to make your donation—they will issue your tax receipt. Or you can send an e-transfer to gabriolahousingsociety@gmail.com or cheque directly to GHS.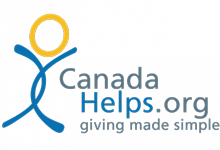 Did you know you can receive Gabriola Housing Society (GHS) membership for only $5?
Your membership entitles you to vote at Annual and Special General Meetings, and you will receive GHS news directly by email. You will also know that you are helping to build more affordable and secure housing on Gabriola.

Gabriola Housing Society
PO Box 76
Gabriola, BC, V0R 1X0