Working for affordable housing on Gabriola
Gabriola Housing Society respectfully acknowledges that we live and work on lands that are part of Snuneymuxw First Nation territory. We are grateful to the Nation for their traditional stewardship of these lands.
Gabriola Housing Society is a non-profit, registered charity. Our vision is:
Affordable, comfortable, secure rental housing for Gabriolans of all ages who have low to moderate incomes.
Read about our proposed building site at Paisley Place. Find answers to the most frequently asked questions on our FAQ page. If you have questions or concerns please use our contact information at the bottom of this page.
New Development Consultant:
Development Consultant Ian Scott, who since the spring of 2019 has guided us so skillfully through our team building, rezoning, permitting, and design processes, completed his work with us at the end of April as he moved on to new employment. We thank him for all his contributions and wish him well in his next venture. We are delighted to welcome our new Development Consultant Jamie Bégin of M'akola Development Services who will guide us through the stages of achieving funding and then construction.
Board changes:
In the past few months, the Board has appointed until our next AGM three new Directors who bring valuable expertise to the current and future phases of the Paisley Place project: Bill McCallum (February), Wayne Mercier (March) and Dave Adair (May). We welcome their skills and energy. Long-time Director Jenni Gehlbach recently stepped down from the nine-member GHS Board, a little before her term ended, to create the vacancy for Dave. The GHS Board sends a heartfelt thank-you!! to Jenni for her significant contributions during her seven years of service on the Board.
Project status:
Our team of professionals, led by our architect Peter Treuheit of Mobius Architecture, continue to work on the building plans. The construction drawings are nearly 100% complete, and other development planning such as pathway locations and grading are progressing. Generous donations from Gabriola's community are supporting this work as we continue to explore other funding options.
A Trail Licence with GaLTT has been signed to ensure continued public access across the north-west part of property between the end of the road and the RDN park trail from Lockinvar to the Community Health Centre. Discussions continue with RDN about improved trails and signage in Paisley Park (located south-east of the GHS property) including its north-south panhandle.
2023 AGM:
Our 2023 AGM has been postponed until the autumn. Once the date is set, information will be provided to members and the public well in advance.
One of the best ways you can help is to make a tax-deductible donation. GHS is a registered charity. Use our Canada Helps website form button to make your donation—they will issue your tax receipt. Or you can send an e-transfer to gabriolahousingsociety@gmail.com or cheque directly to GHS.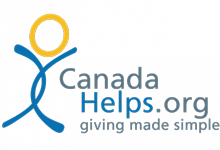 Did you know you can receive Gabriola Housing Society (GHS) membership for only $5?
Your membership entitles you to vote at Annual and Special General Meetings, and you will receive GHS news directly by email. You will also know that you are helping to build more affordable and secure housing on Gabriola.

Gabriola Housing Society
PO Box 76
Gabriola, BC, V0R 1X0